Crypto newbie?
Seasoned trader?
You haven't seen a crypto trading software like this before.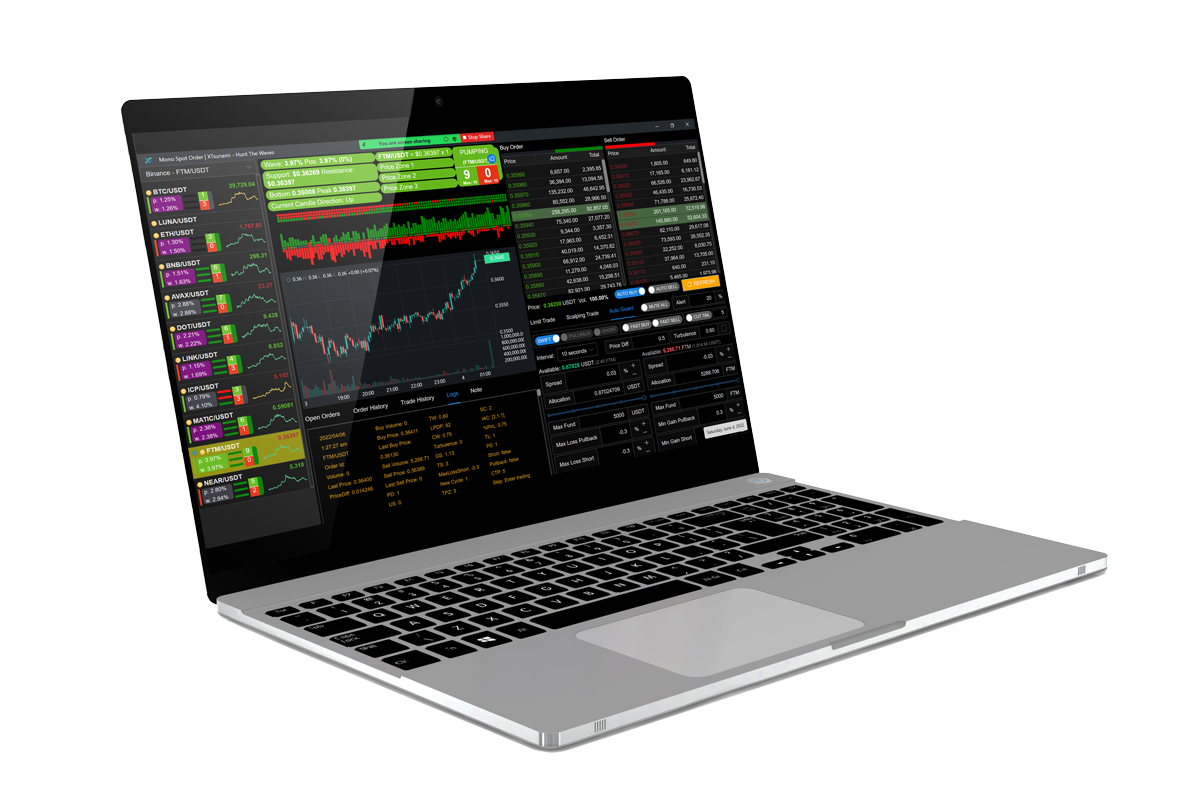 XTsunami's crypto futures auto-trading bot – with batting-average exceeding pro-traders' performance
Based on our transaction records from the exchange, between 28 July and 16 August 2022, our bot has performed at a batting average significantly higher than other crypto and stock trading software, and it continues to do so. It is fully automated, and requires minimal user intervention. Setup in less than 10 minutes.
XTsunami. Because Bitcoin and crypto trading needs to be smarter, easier, better.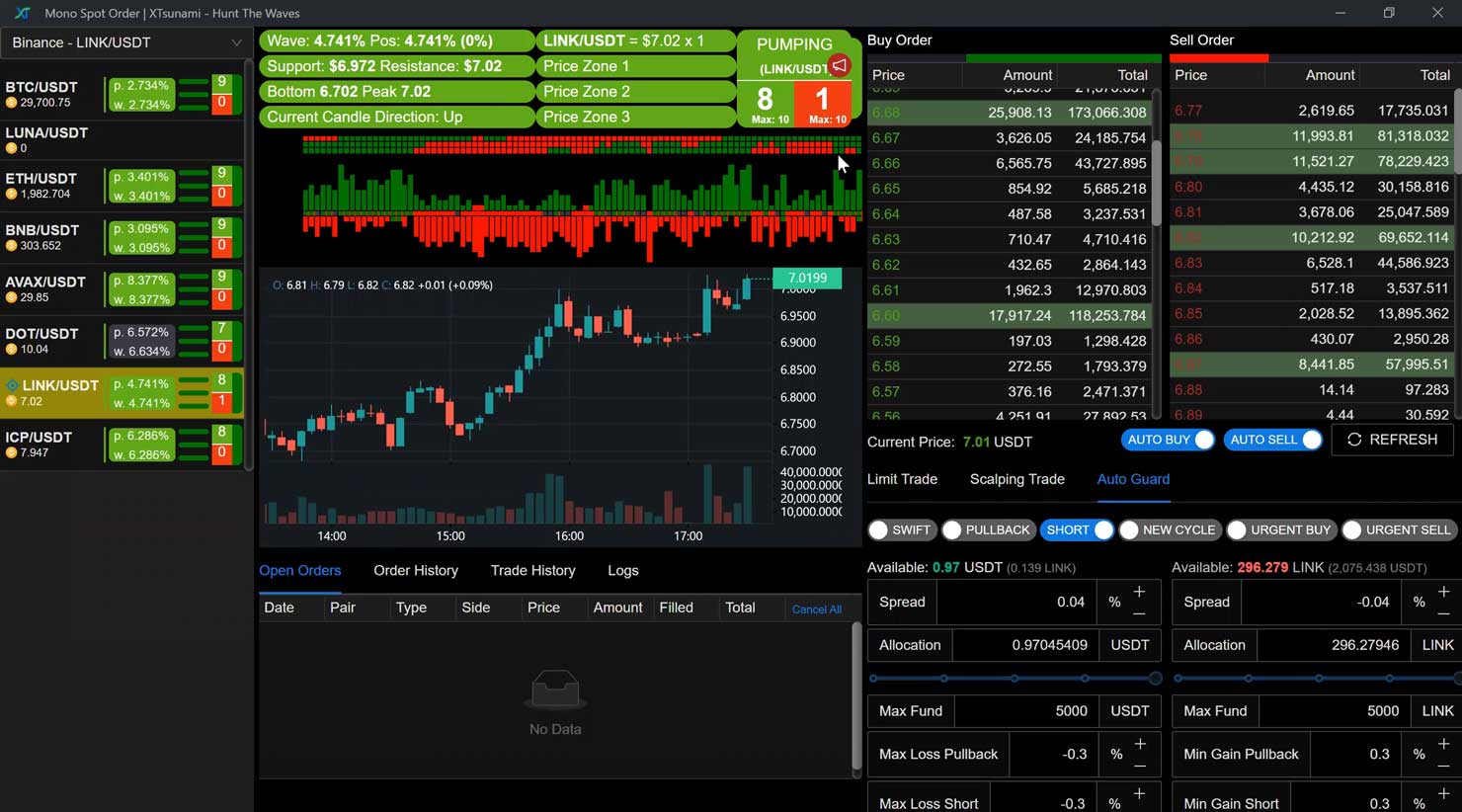 XTsunami is a radically different Web3 crypto trading software. It is based on XTblock's core technology and is a real-time crypto chart analysis & trading tool that provides traders at all levels, from new to advanced, highly valuable data to enable high-quality trading decisions – unlike any other trading software currently available.
We want to put the power of profitable trading on a consistent basis in everyone's hands.
Taking it a step further is a trading bot system that interprets this analysed chart data to conduct automated trades on behalf of the user.
What makes XTsunami different?
Unlike many other crypto trading software and bots, XTsunami does not have the limitations of grid trading and other generally popular methods. It was named XTsunami because it helps users ride the waves of price rises and drops, across the entire spectrum of price movement. 
Easy-to-understand indicators for the token being traded as well as other tokens being observed by the user provide clear insights into the potential price direction, providing a more holistic current view of the market (based on the tokens being tracked) – all on one screen. The interface also provides all bot controls on the same screen, for ease of operation.
Web3 tech with superior chart analysis

Clear and simple market indicators to assist traders' decisions

No prior trading experience needed 

Simple setup

Trade multiple assets on multiple exchanges

Runs entirely on the user's computer (decentralised for security)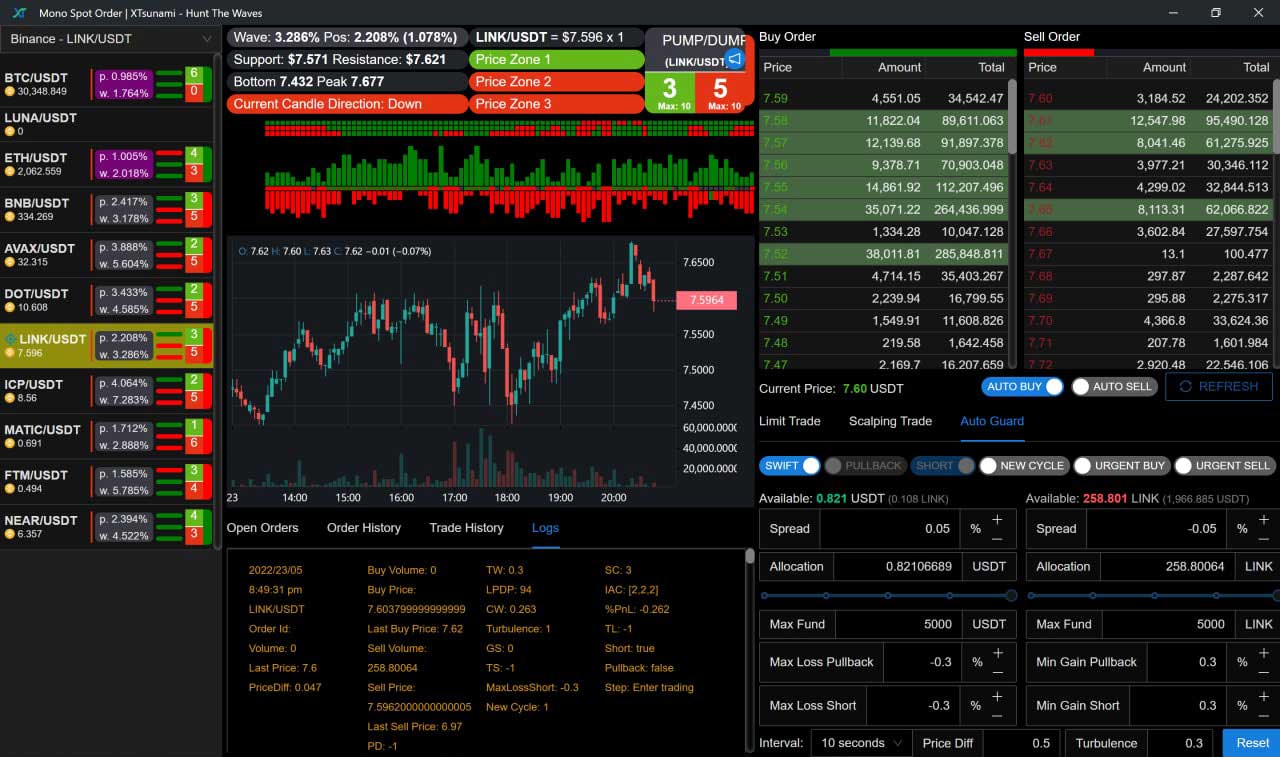 XTsunami is based on XTblock's core technology. 
XTblock is a Web3 technology platform that is on track to deliver, among other revolutionary products and services: a limitlessly scalable, high speed blockchain network; high-performance decentralised AI and bot computing enabled by the same tech platform; other powerful Web3 technologies such as the XTsunami crypto trading software 
For more information on our roadmap, visit on www.xtblock.io